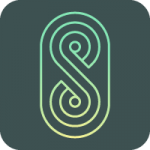 Website Blockbonds / SPENN
Do you want to take a leading data role in a global company?
Who do we need?
We need an experienced architect, "Gyro Gearloose", scientist and analyst to manage and build our framework and architecture for analytics and reporting.
You are passionate about data and want to take full responsibility making sure that the organisation and company departments can make good and informed decisions creating business value and strategic direction.
Who are you?
Minimum Bachelor's degree in a quantitative subject, e.g. computer science, physics, mathematics, engineering or economics
You have worked in a commercial business with analysis, data warehousing, analysis tools and BI solutions.
You are a skilled database developer, and SQL aficionado
Have a strong analytical approach, with creative problem-solving abilities and an eye for detail, and are able to present this in an understandable way
You keep up to date with the latest trends within your subject area, take a large degree of ownership and love to solve complex issues that contribute to company goals.
Experienced in Microsoft Azure tools and services related to data and analytics (SQLDB, Data Factory, Cognitive Services, Analysis Services and PowerBI)
What will you do?
Responsibility for designing and developing a new data warehouse and reporting solution
Reporting and visualization of complex data to management and company departments
Transform data into valuable insights and solutions, that can support our global teams
The position reports to CTO and will work very closely with CFO.
About us:
Join our efforts to change the world!
There are more than 2 billion people in the world with limited or no access to financial services. Despite being among the poorest in the world, they still have to pay comparatively some of the highest fees for the basic financial services, which in developed countries and regions take for granted. Blockbonds aims to change this radically, by offering our users a platform to use and transact for free. Blockbonds mission is to provide everyone with access to banking services through innovative technology. Our product SPENN is an advanced mobile application with a simple interface that is easy to understand and use by anyone, regardless of their background, education, age or knowledge of banking applications. Our primary target markets are emerging countries where large segments of the population have little or no access to banking services.
Blockbonds is now present in seven different countries. The company is expanding rapidly, and we are now strengthening our team with a data architect who wish to join our vision of achieving global financial inclusion for the poorest segments of our society.