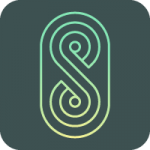 Website Blockbonds / SPENN
Join our efforts to change the world!
There are more than 2 billion people in the world with limited or no access to financial services. Despite being among the poorest in the world, they still have to pay comparatively some of the highest fees for basic financial services, which we in developed countries and regions take for granted. Blockbonds aims to change this radically, by offering our users a platform to use and transact for free. Blockbonds mission is to provide everyone with access to banking services through innovative technology. Our product SPENN is an advanced mobile application with a simple interface that is easy to understand and use by anyone, regardless of their background, education, age or knowledge of banking applications. Our primary target markets are emerging countries where large segments of the population have little or no access to banking services.
Blockbonds is present in seven different countries. The company is expanding rapidly and we are now strengthening our team further with experienced professionals who wish to join our vision of achieving global financial inclusion for the poorest segments of our society.
Who do we need?
As a global company, we need those who can both work independently and in teams across borders and cultures. To encounter all the challenges we face, we are looking for hungry people with a burning desire to succeed in creating a world we envision.
We are looking for an HR Manager to build up our HR function and to oversee all aspects of human resources practices and processes. Reporting directly to the CEO this role will be critical in delivering on our hugely ambitious plans over the next few years. It is a great opportunity to take on HR responsibilities across markets in a fast-growing entrepreneurial environment. The role can be based in our offices in London or Norway.
What will you do?
Develop and implement HR strategies and initiatives aligned with the overall business strategy
Bridge management and employee relations by addressing demands, grievances or other issues
Manage the recruitment and selection process
Support current and future business needs through the development, engagement, motivation and preservation of human capital
Develop and monitor overall HR strategies, systems, tactics and procedures across the organization
Nurture a positive working environment
Oversee and manage a performance appraisal system that drives high performance
Maintain pay plan and benefits program
Assess training needs to apply and monitor training programs
Report to management and provide decision support through HR metrics
Ensure legal compliance throughout human resource management
Who are you?
Degree in Human Resources or related field
Proven working experience as HR Manager or similar HR role. Experience at a global organisation and understanding of African and/or Asian markets is a strong plus.
Fluent in English, knowledge in a Nordic or African language is a plus
People oriented and results driven
Demonstrable experience with Human Resources metrics
Knowledge of HR systems and databases
Ability to architect strategy along with leadership skills
Excellent active listening, negotiation and presentation skills
Competence to build and effectively manage interpersonal relationships at all levels of the company
In-depth knowledge of labour law and HR best practices.