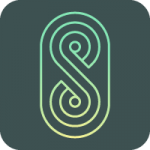 Website Blockbonds / SPENN
Join our efforts to change the world!
There are more than 2 billion people in the world with limited or no access to financial services. Despite being among the poorest in the world, they still have to pay comparatively some of the highest fees for basic financial services, which we in developed countries and regions take for granted. Blockbonds aims to change this radically, by offering our users a platform to use and transact for free. Blockbonds mission is to provide everyone with access to banking services through innovative technology. Our product SPENN is an advanced mobile application with a simple interface that is easy to understand and use by anyone, regardless of their background, education, age or knowledge of banking applications. Our primary target markets are emerging countries where large segments of the population have little or no access to banking services.
Blockbonds is present in seven different countries. The company is expanding rapidly and we are now strengthening our team further with experienced professionals who wish to join our vision of achieving global financial inclusion for the poorest segments of our society.
Who do we need?
We're looking for a results-driven Sales Representative to actively seek out and engage customer prospects. This is a fantastic opportunity to join one of the fastest-growing Impact and Tech companies at a really exciting time in its journey, and this role requires high sales expertise since you will be selling one of SPENN's biggest products. You will provide complete and appropriate information to our prospects to boost top-line revenue growth, customer acquisition levels and profitability.
Reporting directly to the Business Development Manager, this role will be critical in delivering on our hugely ambitious plans over the next few years. It is a great opportunity to take on commercial responsibilities in a fast-growing entrepreneurial environment.
What will you do?
Prospect and qualify new sales leads for SPENN Business.
Present, promote and sell SPENN Business using solid arguments to prospective customers.
Schedule meetings and presentations with prospects.
Create, plan, and deliver presentations on company products.
Communicate customer and prospect product pain points to appropriate departments
Achieve agreed upon sales targets and outcomes within schedule
Coordinate sales effort with team members and other departments
Supply management with reports on customer needs, problems, interests, competitive activities, and potential for new products and services.
Keep abreast of best practices and promotional trends.
Coordinate with other team members and departments to optimise the sales effort.
Who are you?
Minimum 1 year of sales experience
Excellent people and relationship building skills
Experience closing large deals with significant business impact
A passion for financial inclusion, and a can-do and agile attitude necessary to thrive in a start-up environment.
Excellent selling, communication and negotiation skills.
Ability to create and deliver presentations tailored to the audience needs.
Excellent communication, presentation skills and executive presence.
Excellent organisational and project management skills.
Fluency in both Kinyarwanda and English (French would be an added advantage).
To apply for the position, please submit your CV and cover letter to [email protected]