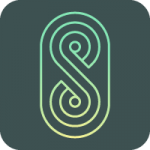 Website SPENN
Join our efforts to change the world
There are more than 2 billion people in the world with limited or no access to financial services. Despite being among the poorest in the world, they still have to pay comparatively some of the highest fees for basic financial services, which we in developed countries and regions take for granted. Blockbonds aims to change this radically, by offering our users a platform to use and transact for free. Blockbonds mission is to provide everyone with access to banking services through innovative technology. Our product SPENN is an advanced mobile application with a simple interface that is easy to understand and use by anyone, regardless of their background, education, age or knowledge of banking applications. Our primary target markets are emerging countries where large segments of the population have little or no access to banking services.
Blockbonds is now present in seven different countries. The company is expanding rapidly, and we are now strengthening our team further with an experienced Marketing Director who wish to join our vision of achieving global financial inclusion for the poorest segments of our society.
Who do we need?
We are looking for a driven and talented Marketing Director with a passion to succeed in creating the world we envision. As a global company, we need someone who can work both independently and in teams across borders and cultures. You will be part of leading the global marketing team and be a central part of the top management team. The role can be based in our offices in London or Norway.
What will you do?
Develop and lead the company's global marketing, media and brand strategy and direct the local teams in adapting/executing marketing activities
Set marketing goals and objectives
Set global guidelines/rules involving, but not limited to branding, messaging and PR as well as marketing channels to use
Define, measure and report the performance of all paid marketing channels/campaigns and assess against ROI and KPI goals and adjust strategy & activities to achieve them
Provide ongoing reporting, develop actionable insights, test and learn approach to new initiatives (Rapid testing)
Plan, create and publish press releases, news articles, newsletters and other external communication
Keep close ties with IT and Product to ensure streamlined approach
Be part of hire global and local personnel as needed
Be the point of contact for all Marketing and Branding topics between all countries
Ensure that all countries align with the brand's direction, value proposition and mission
Collaborate closely with the Country Managers and local Marketing Managers to assure alignment, consistency and integration of marketing communication across all channels
Collect and share Country Managers and local Marketing Managers weekly and monthly reports.
Ensure all procedures and routines are streamlined and cohesive amongst all markets
Ensure all marketing activities in the countries are within budget
Determine/request data-driven reports including all relevant KPIs
Who are you?
You have experience in several marketing disciplines and will be keen to try new approaches to get our messages out to our target audiences. You love words, design, and analytics.
Experience from growing a digital business in emerging markets is highly desired
Knowledge of developing user created content
Fluent in English, knowledge in a Nordic or African language is a plus
Self-starter – ability to work on own initiative, but also seek assistance when required
Ability to organise and prioritise workload to ensure timescales are met
Ability to work to tight deadlines
Competence to build and effectively manage interpersonal relationships at all levels of the company.
Join our vision of achieving global financial inclusion for the poorest segments of our society.