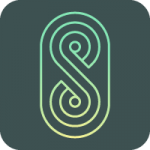 Website SPENN
Join our efforts to change the world
There are more than 2 billion people in the world with limited or no access to financial services. Despite being among the poorest in the world, they still have to pay comparatively some of the highest fees for basic financial services, which we in developed countries and regions take for granted. Blockbonds aims to change this radically, by offering our users a platform to use and transact for free. Blockbonds mission is to provide everyone with access to banking services through innovative technology. Our product SPENN is an advanced mobile application with a simple interface that is easy to understand and use by anyone, regardless of their background, education, age or knowledge of banking applications. Our primary target markets are emerging countries where large segments of the population have little or no access to banking services.
Who do we need?
We are looking for a driven and talented marketing manager based in Rwanda with a passion to succeed in creating the world we envision. As a global company, we need someone who can work both independently and in teams across borders and cultures. You will lead the Rwandan marketing team and be a central part of the local team.
What will you do?
Coordinate and monitor development and implementation of marketing plans for SPENN Rwanda Ltd.
Coordinate and execute marketing activities both ATL and BTL
Coordinate the consistency of SPENN Rwanda branding guidelines
Monitor trends and opportunities in existing and potential markets and make recommendations where applicable
Ensure content being uploaded and published on all digital platforms, meets the brand consistency guidelines
Coordinate with business development unit manager to ensure positive coverage of the company on mainstreaming and social media
Develop promotion materials needed
Design and implement marketing campaigns for SPENN customers, agents and business development products
Monitoring of competitor activity on digital, print, electronic platforms and advise the business
Monitor all marketing campaigns and improve them when necessary
Oversee signage and branding of all I&M branches and merchants
Develop a good relationship with media houses and ensure their presence during campaigns and products launches
Participate in the development of the new product in liaison with the business development and the I&M team committee
Support sales and business development team to grow revenue
Support Customer service department to ensure improved service delivery
Manage marketing budget and the monthly liquidity report
Provide ongoing reporting before and after marketing campaigns and initiatives
Perform any other duty as may be assigned from time to time
Who are you?
Minimum a Bachelor's degree in marketing, business administration or related field
3 – 6 years working experience in the marketing-related field
Experience in marketing, corporate affairs and retail customers will be an added advantage competencies.
To apply for this position send your CV together with the Cover Letter to [email protected]
For information call +250 789 533 998