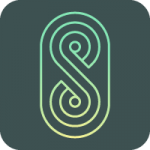 Website Blockbonds / SPENN
Who do we need?
We need an experienced Chief Product Officer, who can bring our SPENN platform to the next level by developing and creating a product strategy, roadmap and vision towards giving everyone equal financial opportunities through innovative technology. We are looking for an ambitious CPO to take a monumental role in building our global company to drive financial inclusion.
Who are you?
Previous experience as a CPO in a technology business, working with teams globally
Experienced in understanding the needs of the customer and able to build use cases and translate those into user stories and product definitions
Proven experience with creating product strategies and roadmaps
Passionate about creating great customers experiences with result to show
Have a great eye for design and simple intuitive UI/UX
Knowledge of using loyalty programs and gamification to drive usage
Strong ability to communicate with all levels of management and company personnel, both technical and non-technical people
What will you do?
Lead the product strategy, and become a visionary internally and externally for our products
Work with key stakeholders internally and externally as the driving force for the SPENN platform of products
Play an active role in sales related processes and be able to present the product solution to partners and customers
Translate business requirements to technical specifications
Structure and conduct A/B testing, collect user feedback, analyze user data and do what it takes to launch a successful product
Be responsible for building a first-class product team
The position will become part of the management team, working closely with all parts of the organization, reporting to the CEO.
About us:
Join our efforts to change the world!
There are more than 2 billion people in the world with limited or no access to financial services. Despite being among the poorest in the world, they still have to pay comparatively some of the highest fees for the basic financial services, which in developed countries and regions take for granted. Blockbonds aims to change this radically, by offering our users a platform to use and transact for free. Blockbonds mission is to provide everyone with access to banking services through innovative technology. Our product SPENN is an advanced mobile application with a simple interface that is easy to understand and use by anyone, regardless of their background, education, age or knowledge of banking applications. Our primary target markets are emerging countries where large segments of the population have little or no access to banking services.