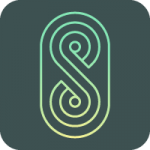 Website Blockbonds / SPENN
Who do we need?
We need an experienced Head of Mobile Development, who will lead and build our mobile development team in developing our mobile products for both Android and iOS. Actively drive and support efforts to simplify and enhance the customer experience, taking our products forward into the next generation. You will create engaging and easy to use mobile products that connect to a complex financial backend system, which simplify the daily lives of our customers and drive our company goal of achieving financial inclusion. You will work in a high-growth organisation and you will thrive when faced with challenges and used to delivering under tight deadlines.
Who are you?
5+ years of software development experience designing, building and releasing best-in-class mobile experiences (iOS and Android)
Deep technical knowledge of client-side UI/UX development across multiple mobile platforms
Experience in designing and coding in Java, Swift, Objective-C, JavaScript, CSS
Proven experience from cross-platform mobile solutions, either React Native or Flutter
Solid understanding of web-oriented architecture, RESTful services, JSON
Experience in leading a team of developers, both local and remote, inhouse and outsourced
Able to plan, prioritize and organize effectively and independently
Able to communicate with all levels of management and company personnel
What will you do?
Work hands on with the mobile development team and perform software development across the whole product lifecycle.
Guide the team on best practices and solutions
Manage and grow our mobile development team
Make recommendations regarding technology and planning to the CTO and the Product team
The position reports to the CTO but will also work closely with the Product team.
About us:
Join our efforts to change the world!
There are more than 2 billion people in the world with limited or no access to financial services. Despite being among the poorest in the world, they still have to pay comparatively some of the highest fees for the basic financial services, which in developed countries and regions take for granted. Blockbonds aims to change this radically, by offering our users a platform to use and transact for free. Blockbonds mission is to provide everyone with access to banking services through innovative technology. Our product SPENN is an advanced mobile application with a simple interface that is easy to understand and use by anyone, regardless of their background, education, age or knowledge of banking applications. Our primary target markets are emerging countries where large segments of the population have little or no access to banking services.
Blockbonds is now present in seven different countries.