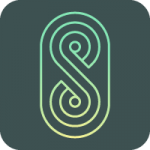 Website Blockbonds / SPENN
Join our efforts to change the world!
There are more than 2 billion people in the world with limited or no access to financial services. Despite being among the poorest in the world, they still have to pay comparatively some of the highest fees for basic financial services, which we in developed countries and regions take for granted. Blockbonds aims to change this radically, by offering our users a platform to use and transact for free. Blockbonds mission is to provide everyone with access to banking services through innovative technology. Our product SPENN is an advanced mobile application with a simple interface that is easy to understand and use by anyone, regardless of their background, education, age or knowledge of banking applications. Our primary target markets are emerging countries where large segments of the population have little or no access to banking services.
Blockbonds is present in seven different countries. The company is expanding rapidly and we are now strengthening our team further with experienced professionals who wish to join our vision of achieving global financial inclusion for the poorest segments of our society.
Who do we need?
We are looking for an exceptional administrative assistant to support the Country Manager of Rwanda. SPENN Rwanda is growing rapidly and needs a candidate that can hit the ground running. This is a new role, and therefore a great chance to make it your own. You will need to demonstrate that you are a quick learner, have excellent skills, advanced levels of Office software and someone who can work both independently and in a team. In addition, you will be extremely structured, detail oriented and have excellent proof-reading skills.
What will you do?
Support Country Manager with implementing and optimizing procedures.
Prepare, schedule, and take minutes for the daily SPENN Rwanda team meetings.
Obtain daily reports from department team leaders.
Create weekly and monthly reports and insights based on daily reports and minutes.
Perform research on market, competition, and other subjects as requested by Country Manager.
Perform duties of office administrator.
Manage appointments and scheduling for Country Manager.
Manage non-recruitment HR issues.
Other duties as assigned.
Who are you?
University degree in business or related field.
Previous relevant experience.
Be proactive, organized, accurate and pay close attention to detail.
Fluent in English and Kinyarwanda (French would be an added advantage).
Strong research skills.
Ability to solve complex issues in a timely manner.