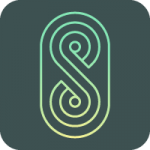 Website SPENN
SPENN is disrupting the financial services market and changing the way people transact. Through the SPENN app, everyone can access services such as; payments to anyone, anywhere, shop in local stores, e-commerce, saving money and investment capabilities secure, instantly and free. The SPENN app is completely free to download and use.
We believe that everyone should have equal access to banking services, regardless of demographical, sociocultural and geographical factors. SPENN currently has a presence in 4 markets in Asia and Africa. We use our own payment solution to pay for all costs within the company. If you share our values, we would love to have you on board our team, and commonly work towards success for our brand!
Who are we looking for?
As a global company, we need those who can both work independently and in teams across borders and cultures. To encounter all the challenges we face, we are looking for hungry people with a burning desire to succeed in creating a world we envision: Where everyone has equal financial opportunities, and can manage their savings, payments and investments in an honest, transparent and secure way.
We are looking to recruit a Head of Sales for Africa to build up our sales and business development team with smart people who are ambitious, work well independently and in teams, are not looking to be behind a desk all day and are passionate about working in a company aiming to improve the lives of millions at the grass root level.
Reporting directly to the Directly to the Director of Operations, this role will be critical in delivering on our hugely ambitious plans over the next few years. It is a great opportunity to take on commercial responsibilities across markets in a fast-growing entrepreneurial environment. The role can be based in our offices in Rwanda, Tanzania or Zambia.
Duties & Responsibilities
Work closely with management to both develop and shape, and ensure delivery of a robust and optimised engagement strategy
Managing and growing the department's function, building processes and frameworks around the department's market strategy, cost optimisation and relationship management practices
Fill management gaps by building and training individuals and teams in Sales and Account Management
Monitor the revenue pipeline and leads, adjusting as necessary to create sustainable growth
Establish both short-term results and long-term strategy, including revenue forecasting
Leading strategic deal-making efforts with external stakeholders
Delivering a consistent and scalable pipeline of integrations for the product team to effectively and measurably improve local customer offerings
Other related duties as assigned
Requirements
Experience of revenue ownership with a successful track record of success and demonstrable business expansion and growth.
Proven successful sales team building and management experience.
Understanding of how to establish and maintain excellent relationships with C-level executives of key target clients and channel partners.
Strong leadership experience with the ability to lead change and take others with you.
A passion for financial inclusion, and a can-do and agile attitude necessary to thrive in a start-up environment
Fluency in English
Benefits
Growth company
Paid holidays
Global work
Sufficient equipment
Working for a socially good cause
Opportunity to build your career together with the Company's rapid growth.