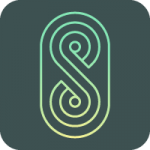 SPENN
Job Summary
We are looking for someone who is capable of handling of all customer support related issues in the Philippines.
The customer support role addresses the inquiries, issues and concerns of the company's users through email, chat, social media and even phone.
As a Customer Support Agent, you must be a strong communicator and a good team player. You must show the ability to learn routines, follow guidelines and company policies, and deliver customer service in a respectful and professional manner.
We expect a high quality of work and need someone to take the responsibility that comes with this role.
SPENN is a global Mobile Banking app with a vision to give banking access to everyone, regardless of demographical, sociocultural and geographical factors.
SPENN currently has a presence in 7 markets, primarily in Asia and Africa.
Duties & Responsibilities
Maintain a high level of customer satisfaction in all general inquiries, account status and technical concerns
Develop, create and maintain routines for the support department
Provide daily, weekly, and monthly reports
Deliver targets
Constantly seek improvements in operations efficiency
Meets the agreed KPI's
Other related duties as assigned
Qualifications
Minimum 2 years of experience in Customer Support or equivalent
Excellent verbal and written communication skills
Degree in communication/ commerce/ business or equivalent
Understand and can manage CRM systems
Able to type quickly and accurately
Willingness to work a flexible schedule in a start-up environment
Able to work independently while being a team player
Punctual, reliable and with genuine concern to help customers
Proficient in computer use
Company Perks & Benefits:
Great work environment
Global tasks and responsibilities
Sufficient equipment
Company Overview:
SPENN is a global Mobile Banking App developed by Blockbonds AS, a Norwegian Fintech company. We are live in the Philippines and are currently looking for talented people, a team of which will grow rapidly in 2018 and the coming years.
Through SPENN, everyone can access services such as; payments to anyone, anywhere, shop in local stores, e-commerce, saving money and investment capabilities in a secure and fast way.
The SPENN app is completely free to download and use.
We believe that everyone should have equal access to banking services. If you share our values, we would love to have you on board our team, and commonly work towards success for our brand!
More information can be found:
www.spenn.com
How to Apply?
Send your CV to [email protected]
*Make sure to mention which position you're applying for