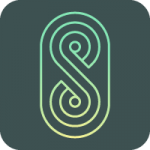 Website SPENN
About SPENN
SPENN is a global Mobile Banking App developed by Blockbonds AS, a Norwegian Fintech company. Through the SPENN app, everyone can access services such as; payments to anyone, anywhere, shop in local stores, e-commerce, saving money and investment capabilities secure, instantly and free. The SPENN app is completely free to download and use. We believe that everyone should have equal access to banking services. If you share our values, we would love to have you on board our team, and commonly work towards success for our brand!
SPENN is a global mobile Banking App with a vision to give banking access to everyone, regardless of demographical, sociocultural and geographical factors. SPENN currently has a presence in 4 markets in Asia and Africa. We use our own payment solution to pay for all costs within the company.
Position Overview
We are looking for someone capable of taking responsibility of all customer service related issues throughout Tanzania market. The role addresses customer's inquiries, issues and concerns through email, chat, social media and even phone.
As the customer support agent (CSA), you must possess good team player skills. We expect a high quality of work, and need someone to take the responsibility that comes with this role. As the CSA, you will be a part of an amazing global Customer Service Team who strives to offer first-rate service to our customer's and where ideas can be shared and improvements can be made.
Duties & Responsibilities
Resolve service problems by clarifying the customer's complaint; determining the cause of the problem; selecting and explaining the best solution to solve the problem; expediting correction or adjustment; following up to ensure resolution timely.
Prepare reports and recommend potential services to management by collecting customer information and analysing customer needs.
Take part in Customer activation/ conversion and retention projects.
Manually processing customer's KYC requests based on the set procedures.
Contribute to team effort by accomplishing related results as needed.
Manage large amounts of incoming calls.
Build sustainable relationships of trust through open and interactive communication.
Provide accurate, valid and complete information by using the right methods/tools.
Follow communication procedures, guidelines and policies.
Walk the extra mile to engage customers.
Communicating and coordinating with colleagues as necessary.
Field support and related tasks.
Other tasks as assigned.
Skills & Qualifications
Minimum 2 years of experience in Customer Support or equivalent
Excellent verbal and written communication skills
Degree in communication/ commerce/ business or equivalent
Understand and can manage CRM systems
Able to type quickly and accurately
Willingness to work a flexible schedule in a start-up environment
Able to work independently while being a team player
Punctual, reliable and with genuine concern to help customers
Proficient in computer use
Company Perks & Benefits
Mandatory government payments
Paid leaves
Sufficient equipment
Great work environment
Working for a socially good cause
Growth in global tasks and responsibilities
How to Apply
Please send your resume and cover letter to:
Rosemary Mattaba, Customer Service Team Lead – [email protected]