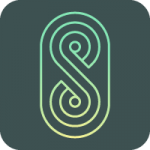 Website Blockbonds / SPENN
About SPENN
SPENN is a global mobile banking application developed by Blockbonds AS, a Norwegian Fintech
company. Through the SPENN app, everyone can access services such as: money transfers to
anyone, anywhere, cashless transactions in local stores, e-commerce, saving money and investment
capabilities – all these secure, instant and free. The SPENN app is completely free to download and
use. We believe that everyone should have equal access to banking services. If you share our values,
we would love to have you on board our team, and commonly work towards success of our brand!
Our vision is to give banking access to everyone, regardless of demographical, sociocultural and
geographical factors. SPENN currently seeks for candidates to join our team in Kristiansand,
Norway.
Position Overview
The Internal Controller will be in a central role in controlling day-to-day operations and monitoring
business activity. As a part of Blockbonds' and SPENN's Compliance team, due diligence and SA
reporting will be considered main responsibilities. You will execute and perform duties including but
not limited to procedural compliance controlling, identifying risks connected with new projects, and
suggesting process improvement potential, performing initial Suspicious Activity investigation. You
will help in maintaining and improving communication between HQ and local office/s regarding
compliance and controlling matters. But above all, You will be detecting and reporting any suspicious
activity, so it is much of a research and data analysis work. The position offers a variety of
assignments, and flexibility is an important factor for success.
You are a person with great learning abilities and strong analytical skills. You enjoy structure and
finding modern solutions to traditional methods. You are able to draw conclusions from complex
sets of data. You have a curious nature and you think outside the box. You are a team player who
will work closely with Blockbonds' Senior Internal Controller and Compliance Officer to help make
SPENN a success. Your insights and work will have a global positive effect on many impoverished
people.
Duties & Responsibilities
Control KYC and transaction data
Detect and report deviations from procedures in day-to-day operations
Provide Local and National insight in potential risk exposure throughout the business
First-hand involved in our KYC solution, and identify improvement potential
Assist in planning and securing efficient, solid processes in different departments
Assist in monthly reporting to Blockbonds and business partners
Supervise complaints and complaints management
Skills & Qualifications
To be successful in this position you must:
Be fluent in English
Enjoy working with complex data and have an analytical mindset
Have strong computer literacy, be able to work with data sheets and create reports
Be well structured and at the same time eager to learn
Feel comfortable working in a highly-regulated environment
Have a positive personal attitude, but be assertive when necessary
Be able to effectively communicate at different levels of organizational structure
It would be an advantage if you:
Are able to work with SQL
Have previous experience in a similar position
Have some knowledge of FinTech business environment
Company Perks & Benefits
Paid leaves
Sufficient equipment
Flexibility to work full time or part-time
Great work environment
Opportunity to work in a global environment
Working for a socially good cause
Growth in global tasks and responsibilities
Lunch and hot drinks are on us five days a week 🙂
How to Apply
Please send your resume and cover letter to:
[email protected]