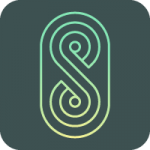 Website Blockbonds / SPENN
Who do we need?
We are looking for several persons who are ready to take upon challenging and comprehensive work in our IT department.
As a global company, we need those who can both work independently and in teams across borders and cultures. To encounter all the challenges we face, we are looking for hungry people with a burning desire to succeed in creating a world we envision: Where everyone has equal financial opportunities, and can manage their savings, payments and investments in an honest, transparent and secure way.
With the two billion people without financial access today, our market potential is huge. We need someone who is motivated enough to believe that we, together, are capable of taking our position as the global leader in banking the unbanked.
As a fairly young company, established in 2015, we are looking for a those who are talented, qualified and who share our values, with the potential to grow and develop along with the global expansion of the company.
Our current platform is fully cloud-based (Azure), and consists of both Android, iOS and webportals with access to our platform. Many integrations towards various partners covering a vast range of businesses. There are opportunities for those interested to work fully on internal systems and on integrations towards business partners, help evolving current product ranges and creating new products as we expand our business.
Some of the technologies we work with:
.Net/.Net Core/EF Core
Angular/React JS, TypeScript and other JavaScript frameworks/libraries
Microservices
Azure technologies (SQL Databases, App Services, Functions and more)
Rest Assured/JMeter
Java for Android development
Objective-C/Swift for iOS development

Requirements:
B.Sc/M.Sc in Computer Science preferred, but relevant experience can make up for lack of education
Be proactive, organized, accurate and pay close attention to detail
Fluent in English both written and spoken
Strong research skills
Ability to solve complex issues in a timely manner
Strong team player, but also self-driven
About us:
Join our efforts to change the world!
There are more than 2 billion people in the world with limited or no access to financial services. Despite being among the poorest in the world, they still have to pay comparatively some of the highest fees for the basic financial services, which in developed countries and regions take for granted. Blockbonds aims to change this radically, by offering our users a platform to use and transact for free. Blockbonds mission is to provide everyone with access to banking services through innovative technology. Our product SPENN is an advanced mobile application with a simple interface that is easy to understand and use by anyone, regardless of their background, education, age or knowledge of banking applications. Our primary target markets are emerging countries where large segments of the population have little or no access to banking services.