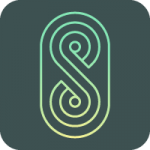 Website Blockbonds / SPENN
Banking the unbanked
We are looking for a person who is ready to take upon challenging and comprehensive responsibilities as the Legal Assistant. As a global company, we want a person who can research, maintain and have an overview over the multi-jurisdictional environment in our operating markets, with the capacity to provide any required legal documentation.
Blockbonds was established in 2015, with a presence in 11 markets and over 70 people engaged. To encounter all the challenges we face, we are looking for hungry people with a burning desire to succeed in creating a world we envision: Where everyone has equal financial opportunities, and can manage their savings, payments and investments in an honest, transparent and secure way.
With the two billion people without financial access today, our market potential is huge. We need someone who is motivated enough to believe that we, together, are capable of taking our position as the global leader in banking the unbanked.
As a fairly young company, we are looking for a person who is talented, qualified and who share our values, with the potential to grow and develop along with the global expansion of the company.
A successful candidate may be based in our office in Kristiansand or in London.
Core responsibilities:
Provide a variety of support services to the Legal Team based in London and Kristiansand in a proactive, professional and high-quality manner
Provide a high standard of administrative support to the Legal Team
Support the Legal Team with current workload and selected tasks, including drafting contracts and preparing other legal documentation
Maintain and update Legal Team internal tasks manager
Support the Team and the CLO in answering the legal queries from other Departments, planning of employee training programs, including preparing reports and presentation materials
Supporting the Legal Team in liaising with all Directors, ensuring that they are aware of their legal responsibilities and promoting a culture of compliance across the Company.
Identify the Company's compliance requirements with current industry-specific and generic legislation
Qualifications:
Bachelor degree in Law
Previous relevant experience
Be proactive, organized, accurate and pay close attention to detail
Fluent in legal English
Strong research skills
Ability to solve complex issues in a timely manner
Benefits:
Flexible schedule
Growth company
Paid holidays
Global work
Sufficient hardware
Opportunity to build Your career together with the Company's rapid growth.
About Blockbonds
Blockbonds AS is a Norwegian Fintech company established in 2015. Today, with a presence in 11 markets, Blockbonds engages over 70 people across three continents. Blockbonds' mission to bank the unbanked started with a vision to create a world where everyone can manage their savings, payments and investments in an honest, transparent and secure way.
With the current unbanked population at 2 billion people globally, the potential for Blockbonds is huge. Having conducted a global feasibility study in order to identify potential markets to launch its product "SPENN", Blockbonds has chosen to focus initially on the African and Asian markets of operations – primarily in markets where the unbanked population is vastly represented, with viable technical infrastructure to support the product, and where trust for mobile payments are, to varying degrees, socially accepted and welcomed.
Blockbonds has created a pan-global model, where everyone in the world can access financial services equal to those in more developed markets, completely free, and utilizing the security and transparency of blockchain technology. The Company is registered in VPS, which is the only central securities depository in Norway, and provides an efficient infrastructure and services for the settlement of transactions in securities and the registration of ownership rights over securities.